Hey guys, I just joined and I wanted to pose a question.
Is anyone from the east coat driving up to
Camp Trans
or
MWMF
?
I live in the Philadelphia area and am thinking of going up.
I can't afford it on my own, but have a working car.
Anyone want to tag along? Even half the ride?
Just in case you're wondering, I am James. Eighteen. Genderqueer.
I like camping. I'm single and own a big tent.
Come on! You know you want to!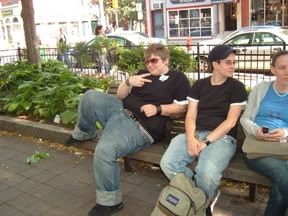 On the left.
(x-posted to a few spots)